OUR SERVICES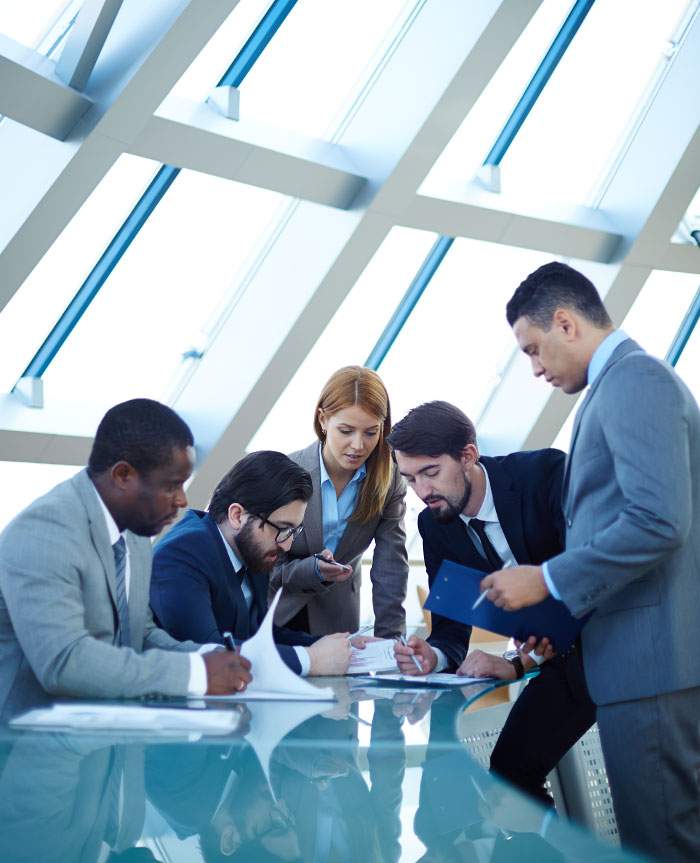 RAND Strategic Solutions has the experience and skills to work with you and your team to create value, identify long-term direction, and increase profitability. We have facilitated success for financial institutions, entrepreneurs, start-ups, small and medium sized businesses, and nonprofits!
What We Do
We help our clients navigate the everyday challenges of everyday business and design viable solutions to:
• Create executable strategies and business models
• Develop business plans for new companies
• Create key performance indicators/metrics for critical decision making
• Build a succession plan to ensure corporate sustainability
• Design the optimal org structure for maximum effectiveness
• Diagnose and assess the need for change
• Maximize the effectiveness of boards of directors
How We Do It
Our job is to collaborate with you to understand your business and the challenges you face. We do this through an initial working meeting to ascertain the scope of work. Then, we work with you to develop a strategic business solution for your company that enables you to achieve your goals and respond to adverse conditions.
RAND is there with you every step of the way, and will be available to you as your business evolves and you execute your plan. Our method is tried and true. We have developed our system over many years and have used it successfully with many businesses.
Key Products and Services:
• Business and succession plans for new and existing companies
• Strategic plans to accomplish SMART goals and objectives
• Metrics and scorecards for critical decision making and performance monitoring
• Identification and mitigation of key enterprise risks
• Optimization of business processes to gain the competitive advantage
• Change diagnosis and assessment for corporate sustainability