GETTING AHEAD OF THE COVID-19 POST-CRISIS ANALYSIS
What Should Your Business Be Doing?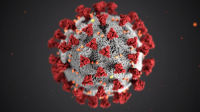 As we cope with this new paradigm for life and work, we will, at some point, find a new normal at which point we will need to reflect on our business response to COVID-19.
Here are some topics to think about now so when you sit down and perform a post-crisis assessment, you'll be ready to thrive!
Give us a call now at 772.600.5529 to see how we can help you navigate during and after the COVID-19 pandemic. Contact us!
Checklist:
Be prepared! Unfortunately, this type of scenario could very well happen again.
Employees Did your employees know what processes to follow when the extraordinary occurred?
Key Issues What caught you completely off-guard?
Disaster Recovery/Business Resumption What was missing in these plans?
Disaster Response Who was in charge?
Crisis Communication Was your plan up to date and sufficient for this occurrence?
Telecommuting How seamless was that transition?
Similarities/Differences How does the COVID-19 event compare to H1N1, SARS, MERS, Ebola, hurricanes, and other natural disasters?
Social Distancing What could you have done better to support your employees and clients during this period?
Isolation How did you and your employees deal with the isolation?
Return to Normal Operations Did it go smoothly?
Key Action Items:
Update your disaster recovery, business continuity, and crisis communication plans.
Assess your business resumption process ("return to normal" operations).
Update telecommuting, disaster response, crisis communications policies and procedures.
Update your risk profile and risk mitigation plan.
Review supply chain and supplier diversity arrangements.
Develop/Execute tabletop exercises.
Schedule mock crises to test your plans, systems, and response.
Perform scenario planning exercises.
Contact Paul Hamaty, CEO of RAND Strategic Solutions, to see how RAND can help with your COVID-19 post-crisis analysis. The first consultation is complimentary.